ilikemystyle.net
Web design and branding ilikemystyle.net was an early social network that connected people interested in fashion, style, and self-expression. In 2008 ilikemystyle.net got silver at the Lead Awards in the category "web community".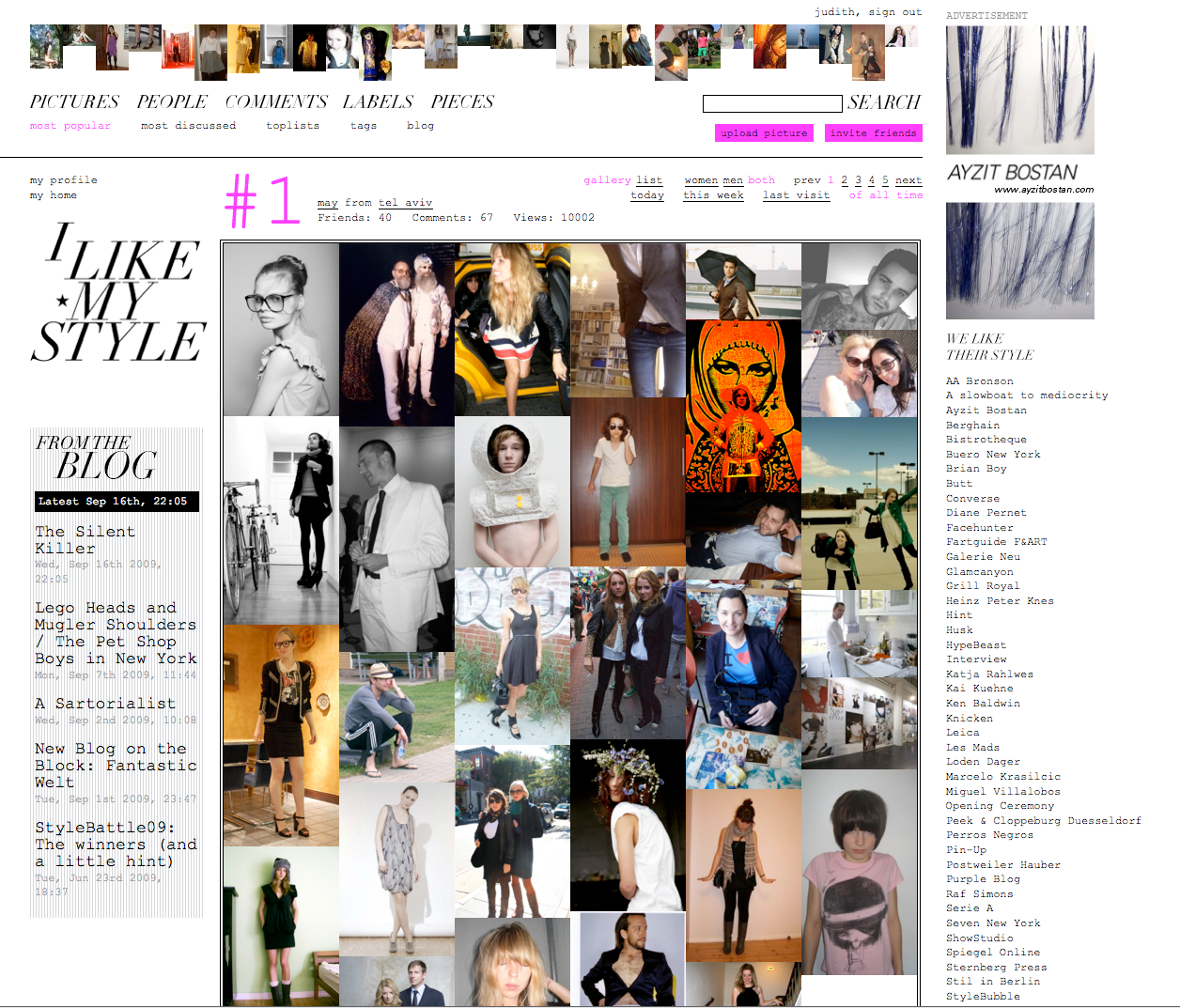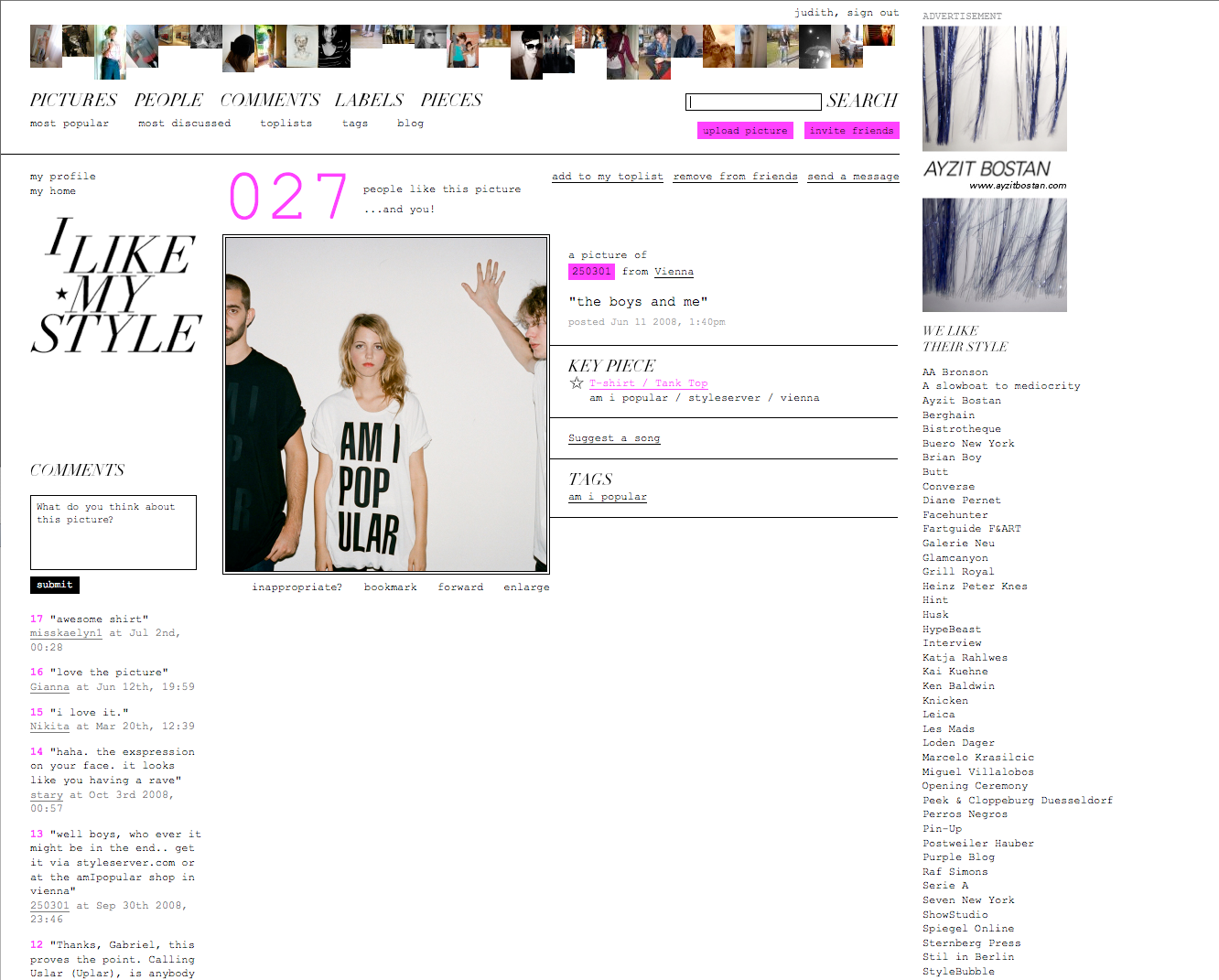 a wall on an art exhibition at ZKM Karlsruhe, Germany, a renowned institute for art and media.

3 by 10 meters wall in collaboration with adidas SLVR for their shop opening in Berlin.